Friends of the Shelter
Veterinaire Kliniek Wayaca/Noord
ASI International LTD – Joan Naro
Bucuti Beach Resort/ Stimami Sterilisami
In memory of Mr. Walter de Vet
Linda & Mike Robinson
Anja & Ruud van der Mark
Web Aruba N.V.
Diatre Apps
Atlas Accountancy Tax Legal and Advisory Services
Carmen L. Tromp
Stanley Z. Want
Maureen & John Imbrogno
Caroline Meelhijsen
Robertus Grijpma & Francis Baaren
Best & Solid Real Estate
Brandon Mc Bride
Scott Martone
Garage Centraal Aruba N.V.
Family Ronald Wix
Barbara Petty
Janet Carr
Marijke Wagenaar
Veldman Linnenverhuur B.V.
Corrie Veldman
Heather & Christine Vokes
Amy M. Beaudoin
Charlene Richardson
Rose Canneto
Pipe Cleaning
Jolly Pirates
Cheryl Diederich
Jean C. Wade
Lindsey & Mike Sanseverino
Donna & Steve Sadrovitz
Vaneps Kunneman van Doorne
Rachel Rutnik & Brendan Taillon
Romina & Mats Lindberg
Jill & Kurt Becker
Bedrock Tours N.V.
Anne Marie & Sander Bodewitz
Annelie & Tommy Rydstrand
Rosario College  Klas 4 b
Jan Ake Larsson
Dominique & Giorgio Vanzini
Jean Novick
Susan & Desmond O' Connor
Ann & William Scamuzzi
Debbie Reid
Xavier University Aruba
Trina Jaehninger & Douglas Alexander
Lori Forte
Jan & Son Huang
Melissa Pine
Hugo van Dijk
Cathy Schmitt
Lorraine Lobacz
Kelly Beach
Wendy & Al Pacheco
Gae Bailey
Brenda Schultz
Family Kemper
Kathleen Moritz
Pat Sosnowski
Jen & Dina Le Blanc
Costa Linda Beach Resort
La Cabana Beach Resort
Riu Antillas Beach Resort
Shawn Mc Cleary
Prisca Albertz
Vita Bhagwaninsa
Brigitte Werleman
Lynn Muccio
Danielle Goral
Marcela & Eric Mangan
John Giaimo
Lyn Cianflocco
Turtle Island Broker
Kirsi Kalliomaki – KPM  YHTIOT
Marijke van Savooyen / Kim Brink
Marlee & Jim Alderson
Amy & Christopher Clausser
Susie Blaho
August & Elisabeth Kippman
Joellyn Garside
Natalie Venezia
Ann Catherine Muzio
Peggy & John Knapp
Daryl & Len Lindholm
Nicole Rigan
Claire van de Paal
Karen Kempenaar
Janet Plank
Wim van der Lippe
Nadine Copper
Elly Dambrosio
Cathy & Brian Shumsky
Aruba Investment Bank
Adolf Liechtenstein
Catharina v/d Coterlet
Rudolf Jessurun
Lourdes Croes
Utilities Aruba N.V.
Diario – Miguel Garcia
Manuel Chumpitazi
Elizabeth Shahira N.
Albo Aruba N.V.
We'd also like to thank all the individuals who have contributed
donations to our donation boxes placed in various business
establishments around the island.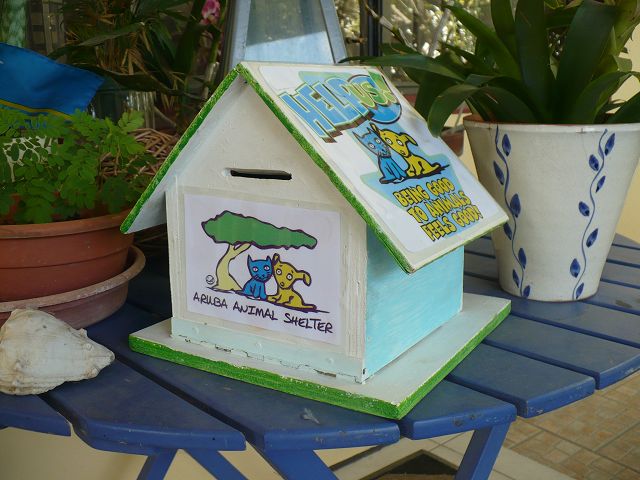 The Animals depend on us, they cannot help themselves.
With your financial assistance you enable us to help them
in a practical way.
THANK YOU SO MUCH FOR SUPPORTING US !!!